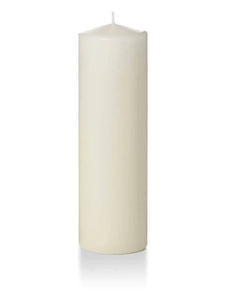 3" x 10" Pillar Candles- Ivory (Sets of 3)
Burns for 100 hours.  Professionally hand-dipped to your preferred choice of color.  The interior of the candle remains white ensuring a clean burning and dripless candle experience that emits the perfect amount of glow and ambiance every time.
Brand- Yummi Candles
Comes in set of 3.