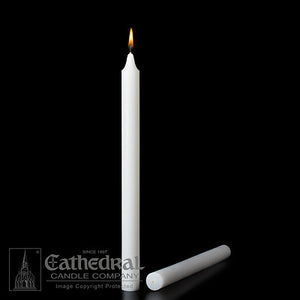 STEARINE 2 X 16 PE (PAIR)
Cathedral's molded stearic candles are preferred for their beauty and long, clean-burning performance. Produced from only the highest-quality natural materials, these candles provide you with an aesthetically pleasing flame and long-burning economy.
Plain-end stearic candles sold in packs of 2. Dimensions: 2" x 16".