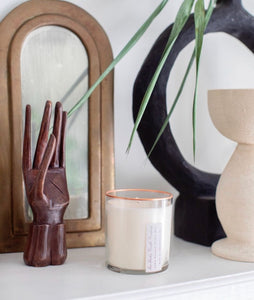 9 oz Archive Candle - Oakmoss and Amber
Oakmoss and Amber has universal appeal with rich woody and musk base notes - yet has an enchanting fusion of herbs and amber that give it a feminine touch too.
Fun Fact- Oakmoss was used in perfumery as early as the 16th century. Baskets filled with it have been found in the ancient royal tombs of Egypt, but whether it was intended for perfume or for food is not known.
.Note Profile:
Top: Sage, Orange, Grapefruit
Middle: Lavender
Base: Oakmoss, Amber, Tonka Bean